Verena Rowan
My sports and remedial massage is beneficial to junior and senior athletes as well as non-sporting individuals. Treatments are based on Swedish massage and specialised corrective techniques. Regular treatments can help to prevent injury, speed up recovery and keep muscles supple, toned and joints mobile.
Benefits
Improves the circulation of blood and lymph
Relaxes and stretches muscles
Improves the flow of nutrients to muscle
Improves the removal of toxins and waste products from muscle
Aids the healing of damaged tissues
Aids in the prevention of injuries
Corrects muscular and postural imbalances
Relieves pressure on joints
Improves range of movement
Reduces recovery time after activity
Enhances sporting performance
Improves skin tone
Relaxes the mind, reducing anxiety and tension
About me
I am a Level 4, ITEC qualified, professional sports massage therapist. I treat both athletes and non-athletes (often diy / gardening ailments!) either at events or through private appointments. I am also an active LTA Licensed Tennis Coach and competed as a junior to a national level. My pupils range from beginners to county players and are aged 3 years upwards! I am vice captain to the 18u girls county team and represent the county at a senior level.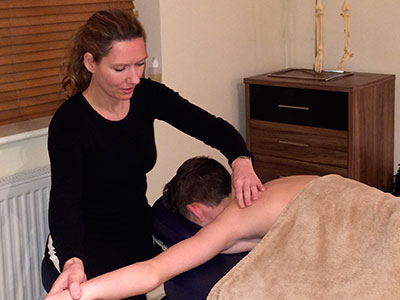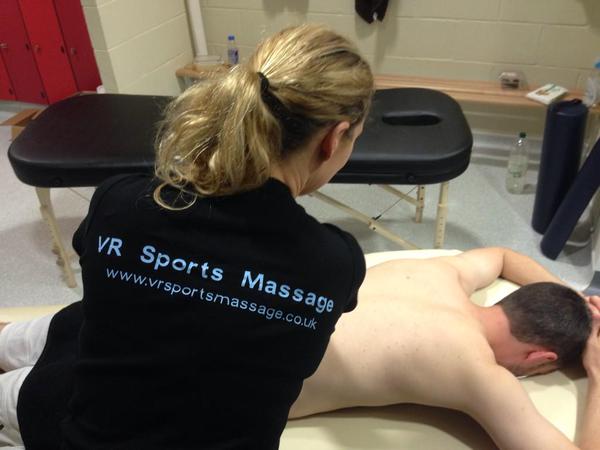 A player at Mens County Cup, Easton College, Norfolk receiving a Sports Massage treatment in November 2014